Regular price
Sale price
$41.50 USD
Unit price
per
Sale
Sold out
The CleanVent MidCentury Pattern AC Ceiling Vent
The ceiling vent is one of the most overlooked details in a room: the CleanVent sits flat to the ceiling making it part of the ceiling not an obstruction. The CleanVent brings a hint of design to your ceiling, eliminating the cluttered look of vents protruding into a flat ceiling. 
The CleanVent is a magnetic, screw-less, retrofit vent cover: featuring hidden air flow tabs. It is easily repositioned when installed, which can fix the problem of improper installed, crooked or misaligned vents. 
The CleanVent attaches via magnets screwed into the vent box itself, pulling the vent box tight to the ceiling which can eliminate vent sweating. Easily removed for cleaning and painting.
Each CleanVent is manufactured in the USA out of .040 5052-H32 aluminum, (not plastic). The CleanVent and defusing screen are powder-coated in gloss white and can be painted. The Inner air flow tabs are .040 stainless steel and can be positioned in any direction.
Available in many Standard sizes, if you don't see your size contact us at TedStuff.net or 561-272-0770 for custom pricing.
SHIPS in 2 to 4 weeks
HELPFUL ORDERING INSTRUCTIONS:
Refer to How To Measure Guide below to find your vent sizing.
Please note the CleanVent sizes are for inside vent measurements, the overall size of the CleanVent is 1-1/2 inches bigger on all 4 sides for the frame around the vent opening. Example a 6 x 6 vent overall size is 9 x 9, which gives plenty of room for covering up ceiling stains and crooked installed vents.
If you like the CleanVent, consider the CleanPlate switch plate covers, same look and function. Complete any decor by cleaning up your walls and ceiling with smooth, screw-less works of art.

CleanVent will last a lifetime with simple maintenance.
The painted Vents, defuser screens and inner air tabs should be removed and wiped down with clean soap and water or vacuum cleaned.
NOTE:

When Checking Out and you get an error message "we do not ship to that area" please email us for an estimate of shipping costs. We ship worldide.
For Large and Custom orders please email us.
CleanVent may not sit flat on knockdown finished ceilings.
Share
View full details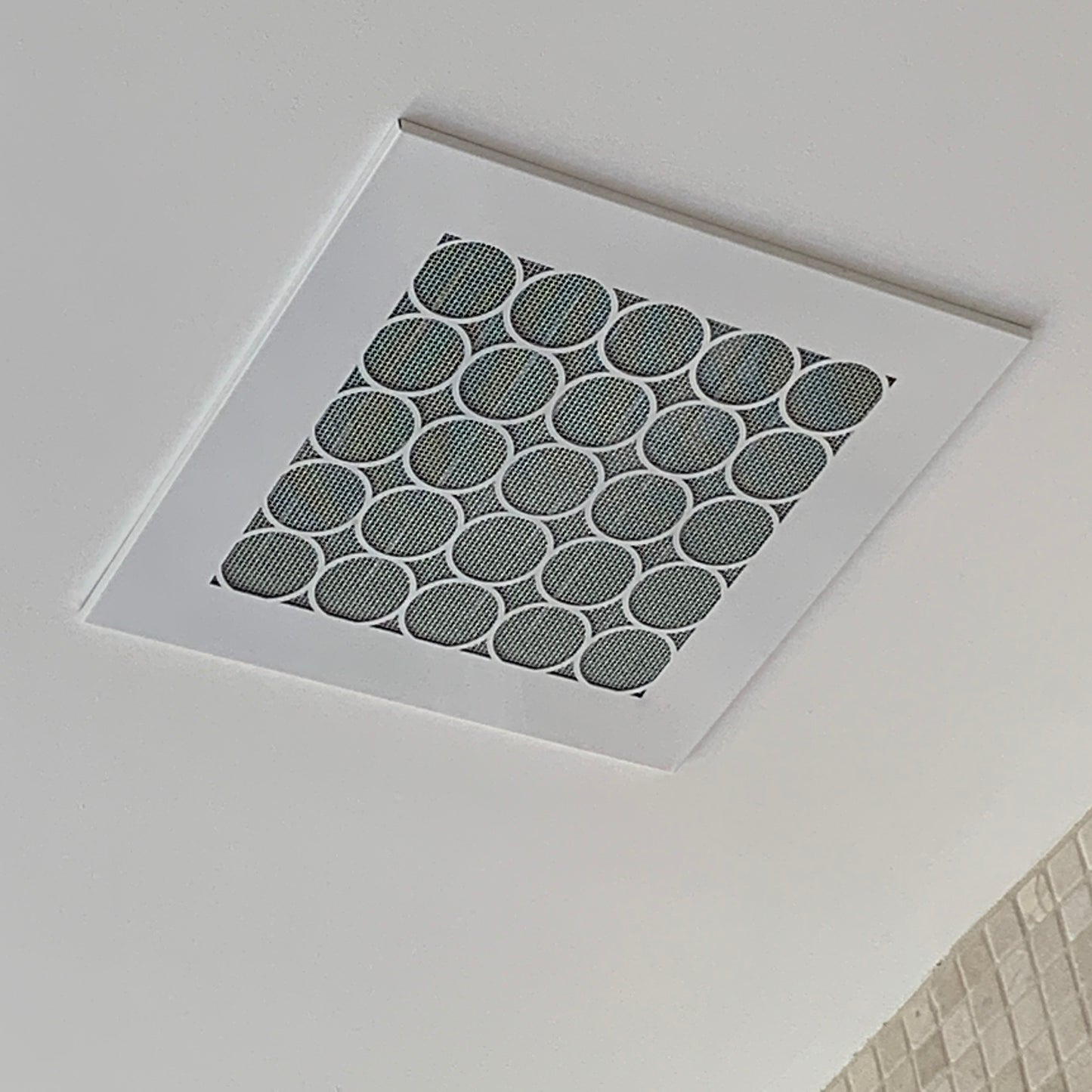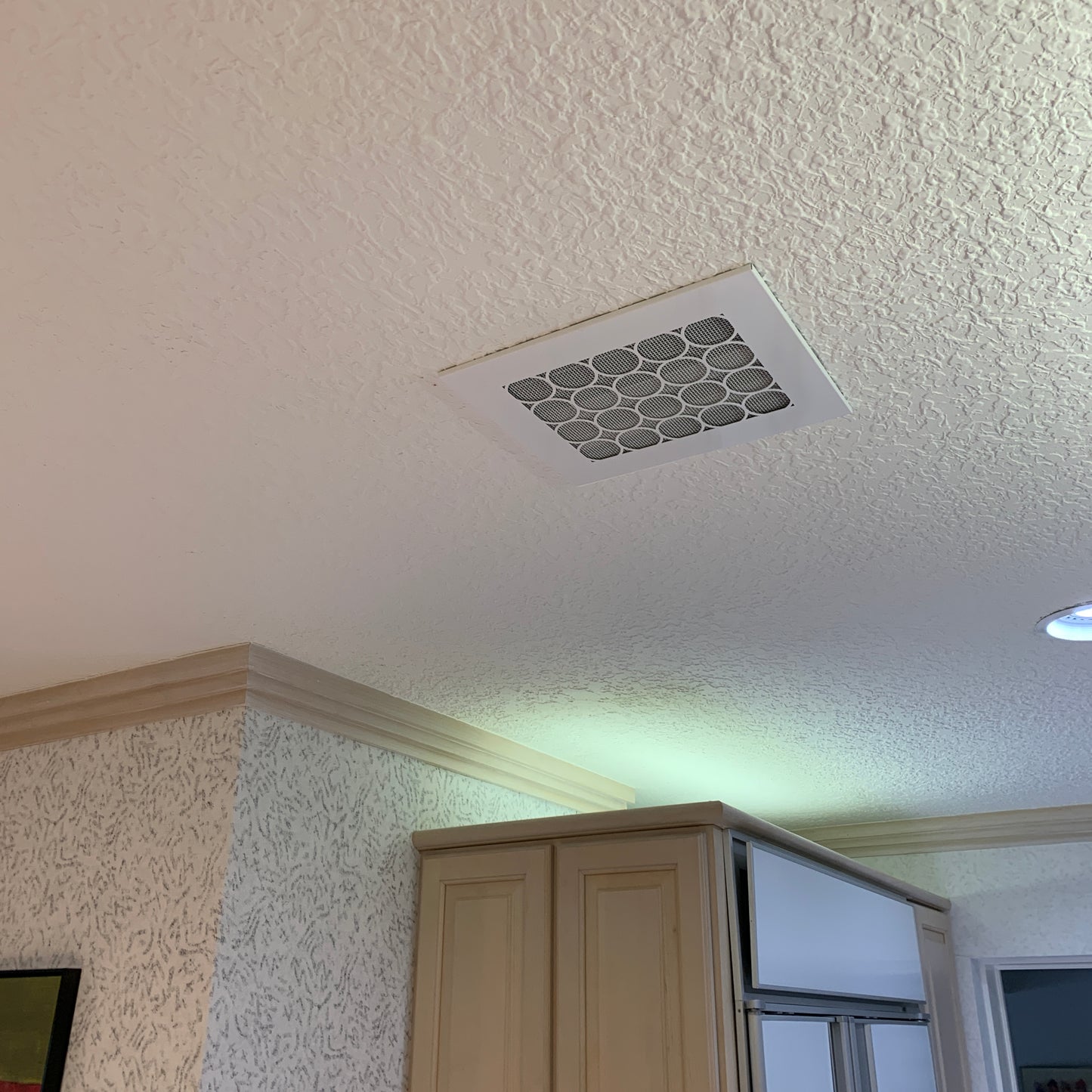 CleanVent Install Instructions